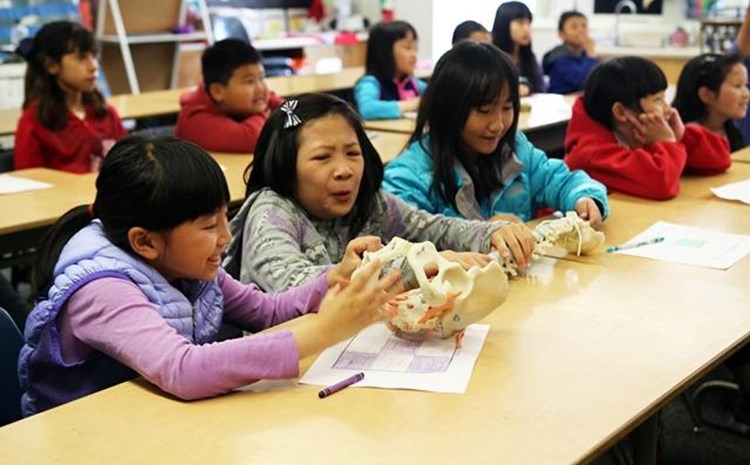 Excelsior Elementary Students Learn about 21st Century Jobs During Career Day
Excelsior Elementary School students enjoyed hearing about a variety of career fields at the school's recent Career Day.  In this photo, students pass around bones as part of a presentation from a chiropractor.


GGUSD students are encouraged to start thinking about their futures at a young age and dozens of schools throughout the district hold Career Days to bring in real-world professionals to share their career path experiences.